Sweeten the Deal
Use ScoreMaster® widgets to create a holistic financial wellness solution for your customers.
Your À La Carte Toolkit
You have something good, but you want to be great. It's as easy as "Add to Cart" to accelerate your development, supplement your solution, and stand out among the crowd.
ScoreTracker
Evaluate creditworthiness with four scores that lenders, employers, and creditors use.
Smart Credit Report®
Understand your credit report with a simplified, horizontal view.
ScoreBoost™
Know how much to pay and when with strategic payment plans.
PrivacyMaster®
Stop data traffickers from sharing or selling your information.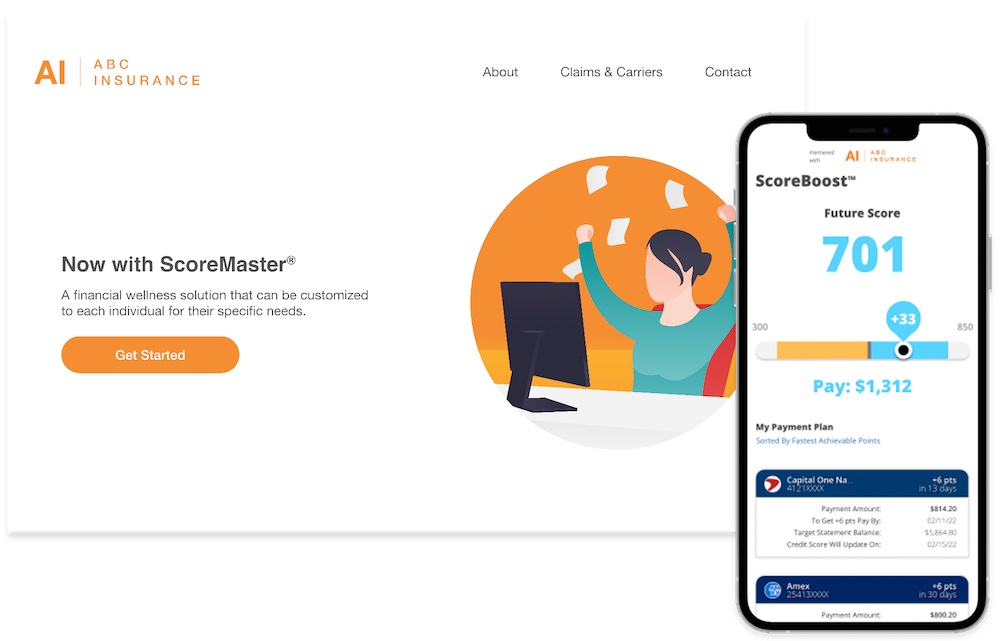 Co-Brand and White Label Opportunities
Get your fully-branded personalized website that is scaled and responsive to your unique needs.
Enhance Your Current Offering!
Contact us today to learn more about ScoreMaster® Employee Benefits.