What We Do Best
We empower ownership of your credit score and better use of your money, credit & privacy.
About ScoreMaster®
Few things impact your life more than your credit score.
And you may not know this, but there was a time when people couldn't do anything to change their score. Now with our exclusive set of tools, you can achieve your best possible score within days.
Plus, with our $1 Million Whole Family Fraud Insurance and credit monitoring, you can even protect your score.
We also help realtors, lenders and brokers get their customers better loans and more people qualified.
Employers use ScoreMaster® to help their employees get their best credit score and be better users of their money, credit and privacy, so they can perform at their highest level.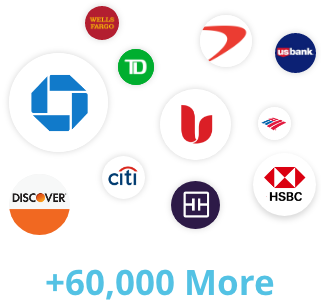 We're Connected with the Best
We've partnered with over 60,000 financial institutions, banks, and lenders to make it easier to manage your money and credit, no matter who you bank with or borrow from.
ScoreMaster®: The fastest way to your best credit score and so much more.