ScoreMaster® is built to help people.
Intuitive design with a focus on understanding and empowerment.
Fun, Fast & Simple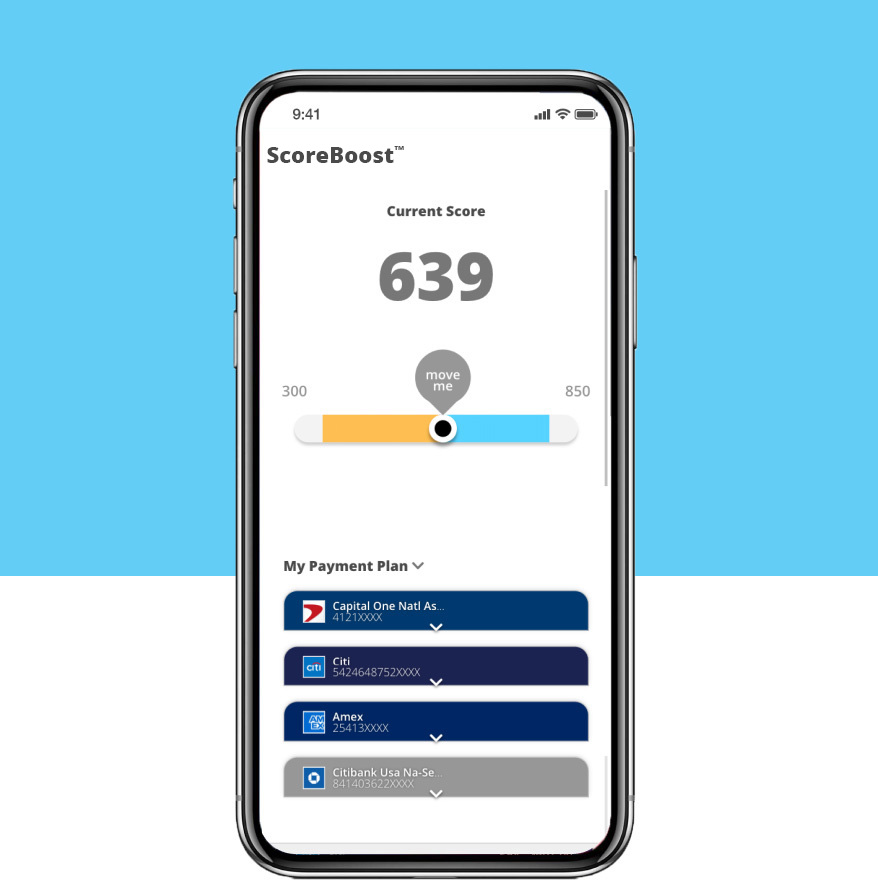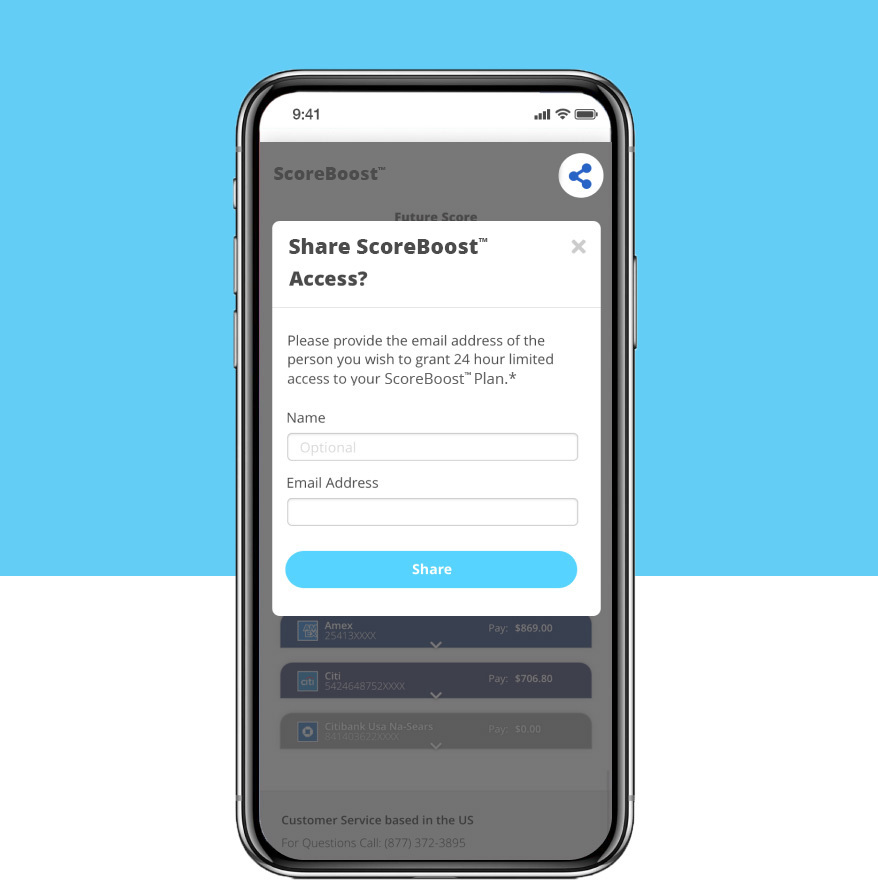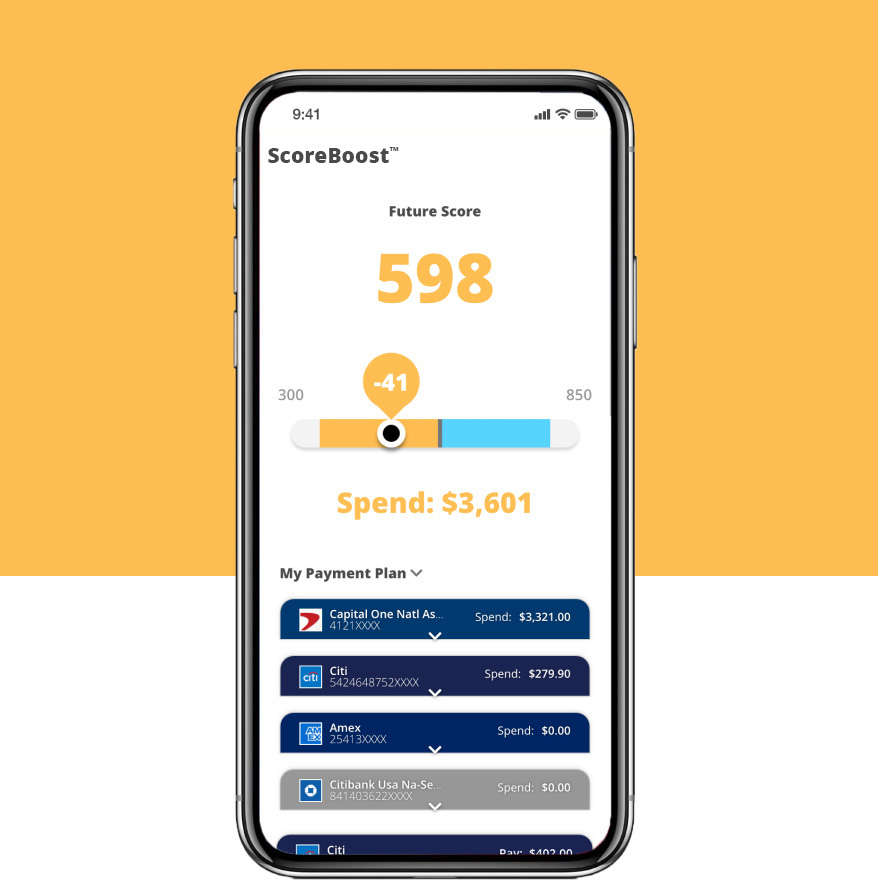 How Many Credit Score Points Can You Get?
Enroll in one minute. Then use the ScoreMaster® 'Move Me' slider to see how many points you can get. Also, see how many points you can lose by spending.
Save Your Plan
ScoreMaster® will save your Plan, so you can leave and come back. Your Plan will detail precisely which accounts to pay, including how much and when.
You Can Share in Real-Time
Easily share access to your ScoreMaster® Plan with your lender to discuss options and better deals.
Protect Your Score When Spending
ScoreMaster® will show you which cards to use for your spending and by how much. Then see precisely when to pay the cards back to avoid hurting your credit score.
See Benefits
More Features to Get &
Keep Your Best Score
$1 Million Fraud
Insurance